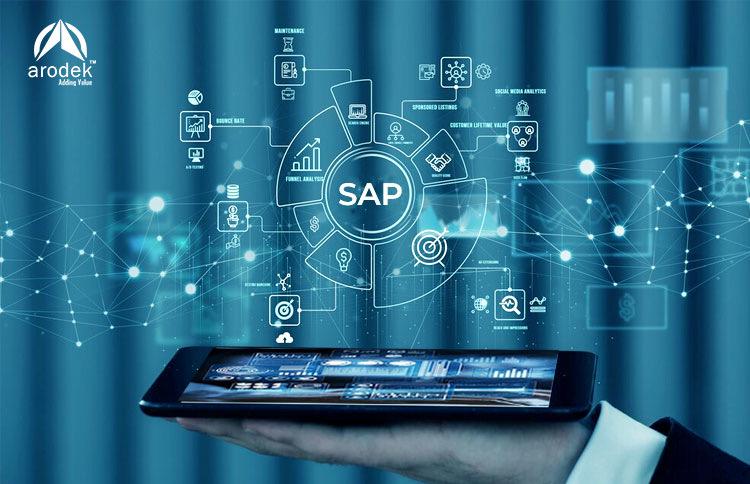 October 25, 2023 5:58 pm
Leave your thoughts
SAP (Systems, Applications, and Products in Data Processing) plays a pivotal role in making business processes smoother and more efficient. The software solution glues together different tasks and activities in your organization, making everything run smoothly. With the increasing demand for the solution, there are SAP implementation companies all around the world. However, implementing SAP in your organization or existing system can be quite complex. There are often times when the implementation fails. Therefore, it's essential for you to be aware of the process and the steps involved in a successful SAP implementation. Let's take a look at it:
Project planning with a clear vision
Planning is the first phase that sets the stage for project success. And it's crucial for you to look for a company that features top-notch SAP implementation services. Collaborate closely with these experts to outline your requirements and define objectives, scope, and priorities. An active discussion will clarify your specific needs to meet your goal.
Crafting the business blueprint
Before diving directly into the SAP implementation, you must also pay attention to shaping your future business processes. Businesses are continuously evolving, so there'll be gaps between your current and future processes. And it's natural! Creating a blueprint with your SAP implementation services company to analyze gaps, streamline processes, and identify organizational structures and software customizations required for success
Implementing the software solution
With the gap analysis complete, the next phase is to configure the baseline system, adjust it to meet your business needs, and eliminate any identified gaps. For many companies, customization is often needed. If you also fall under such organizations, make sure to look for various SAP implementation companies to find the one to help you implement a software solution tailored to your business requirements.
Data Migration
If you own an existing system, data migration is undeniable. Safely migrate data from the legacy system to the current one with arodek's SAP S/4HANA. We also run integration tests to gauge the progress of implementation and ensure the SAP systems are delivering the desired results. This phase includes various testing setups to validate the system's performance.
Preparation
The final preparation phase focuses on preparing both systems and employees before going live. It also involves adjusting and making changes based on the previous results. Hire a SAP implementation services company that aids in training the employees to successfully use the SAP solutions.
Going Live
Going live is the final milestone of your long development process. Once you've completed the essential adjustments and arrangements, it's time to usher your SAP software into its live production phase. The software will actively function to improve the flow of data in different business processes. In addition, it'll also help you reduce the errors that occur due to manual labor, save unnecessary costs, and boost your overall operational efficiency.
Offering live support
In this phase, a dedicated support team takes over from the implementation team. Their role is to monitor and address any production issues, support users, and maintain documentation for seamless ongoing operations. arodek is one of the leading SAP implementation companies. If you have any questions, schedule a free consultation today! Tags: SAP implementation companies, SAP implementation services, Successful SAP Implementation


Categorised in: SAP Implementation

This post was written by Ria Mondal